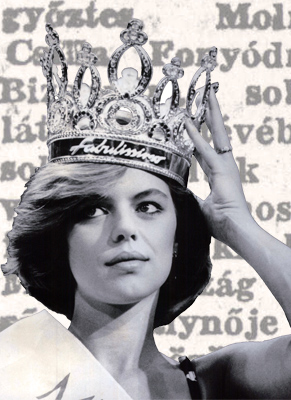 Once upon a time there was a kind and beautiful girl from Fonyód, Hungary, who at the age of sixteen entered the Hungarian beauty contest, first arranged after a 50-year-interval. Over 2,000 young ladies started the series of prequalification and more than six months later she was found the most beautiful contestant. The crown of the beauty queen deservedly was placed on her head.
There was a girl, who thought for a moment that she wanted to die by her own hand, yet, she only intended to give a cry for help.
This website aims to gather all the written and visual materials (articles, photos, films, audio records and recollections) about Csilla in order to keep the memory of this lovely girl alive and to try and receive certain insight into the circumstances of her life and death in view of the documents.